3 Reel Slots
Three reels might feel old fashioned when we live in a world with slots of 5, 6, 7 or more reels, but free 3 reel slots have never been more up to date and aren't the oldest form of a slot.
In this guide, we'll take a look at 3 reel slots machines, tell you how to assess these games, and list a few favourite titles.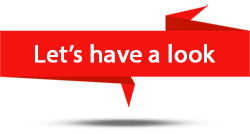 Best 3 Reel Slots
The Square Root of 5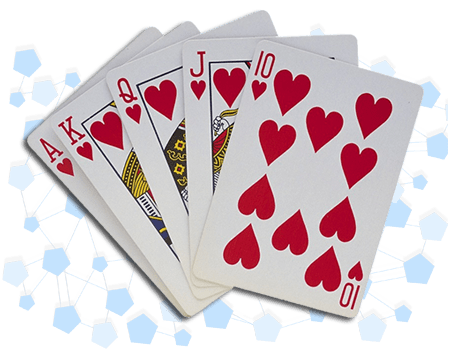 Reel Slots are a version of poker.
The first slot games were invented as an automated way to play cards – with some changes to the mathematics that favoured the game owner.
Most poker games are five-card games, so the first slots were the same.
In order to get around laws outlawing such gambling, the game designers started to introduce some of the symbols we still know today: lucky 7s, bells, and bars, and fruits.
Some of these symbols were specifically about getting around these laws by offering non-cash prizes like fruit and chewing gum.
3 reel slots games though are cheaper to make and simpler to play, and so they became the standard-issue model for much of the history of the slot game.
And three-reel games are making a strong come back in the 21 st century.
This is mostly because of mobile internet access.
The majority of internet access is now via mobile devices. Mobile phones in particular are better suited to 3 reel slot machines. Having fewer symbols makes the screen easier to manage on smaller screens, and a lot of games in 2021 have very large graphical symbols.
These games are often styled as "classic slots", or "retro games". If this branding is attached to them you would expect to find a certain aesthetic too: with symbols that reflect classic games (fruit games, for example), and cut-down gameplay that is light on extra features, though there is no reason why a 3 reel game has to comply with these styles.
The Mathematics of Free 3 Reel Slots
Slot machines were much simpler when they were mechanical. These days the symbols are spun by machines and governed by algorithms so things are more complicated, however, the simple machine version of the game is a good explainer of how 3 reel slot machines work.

A very simple version of a 3 reel slot might have 12 positions on each reel. Of these 12 positions, one is the cherry. This game has a single pay line across the centre and pays a jackpot prize for a set of 3 cherries.

The odds against the cherry landing on each reel is 1 in 12. The odds of it landing on 2 reels at the same time is 1/12 x 1/12 = 1/144. Add the third reel and we must multiply by 12 again, to give us a chance of 1/1,728.

That means the odds of hitting the jackpot are 1 in 1,728 (odds are just probable outcomes remember, not a prediction).

With a €1 stake, the casino would need to offer a pay-out ratio that is lower than that figure, for example, 1,700-times stake.

A computerised online slot works in the same way, even if there are no mechanical bits and pieces.

Because the mechanical limits of spinning reels inside a tin box are removed though, the mathematics can become incredibly complex.

The fact that many free 3 reel slots offer pay-outs that are much higher than that ratio should clue you up to the sort of odds that are likely to be offered by slots online.

The only window on this that players have are three tools:
The pay table,
The theoretical return to player, and
The hit rate or volatility rating.
The pay table tells players what prizes are awarded.
Here's a very simple example from a currently very popular 3-reel slot.
A single cherry pays a 1-times stake; two cherries pay a 3-times stake, and three cherries pay a 5-times stake.
Three sets of bars pay an 8-times stake. Three times blue bars pay 18-times stake. Three double bars pay a 28-times stake. Three treble bars pay a 38-times stake. Three 7s pay 88-times stake. And the jackpot is 3 blue diamonds that pays 888-times stake.
The other facts a player can learn about this game are how much money it is likely to return to players.
Most games will report this in the form of its RTP, which is how the theoretical return to the player is written.
Our example here has an RTP of just over 95%.
This means that a simulation of the game, running for millions and millions of spins, returns that amount of wagered cash to players, and it is expected to do so in real play.
However, this is a simulation, and it is based on an idealised version of player behaviour – if you make the wrong decisions you won't get near this figure.
And our example has another hidden surprise. The figure it publishes is for an RTP range. That allows casino sites to set their own RTP rate, and for the rate to change over time. If you look at live reporting of actual games' RTPs in play they can vary wildly from the published RTP.
The other ratings of a game's performance are its hit rate and its volatility or variability rating.
The hit rate is written either as a percentage or a single figure. Percentages record the percentage of spins that are likely to return wins of some sort.
Volatility and variability is a much less precise measure and is usually set by reel slot designers and measured as low, medium, or high.
High volatility/variability games award higher prizes but award them less often.
Low volatility games award lower prizes but pay out more often.
These three measures are all that players have to guide them in understanding a slot game's performance.
In short, the higher the RTP the better.
As to volatility and hit rate, that is a player's choice, and best learned by experience.
How to play 3 Reel Slots
Three Reel slots are generally simple to play.

Many are classic games, which means they tend towards simple bonus games.

To play any reel slots game safely, you should first read the rules, including the pay table. This will explain how the game works.

Then you simply spin and hope!
Top Reel Slots
Here are some of the top 3 reel slots in early 2021.
Blue Diamond by Red Tiger,Click HereClick Here
Red Tiger keep producing hits, and this game from 2016 is probably the most popular 3-reel slot on the market.
It's a classic game of 7s, bars, and cherries and a very industry-standard 95.12% RTP starting point for its ranged RTP. Like many 3 reel slots games, it has medium-to-high volatility (these games are prized by gamblers) and you can bet from 0.2 to 80 coins.
It is very classic in having a single pay line while offering multipliers, respinning wilds, respins, and wilds.
The hit frequency of 5.18 is fine too, and there's a massive top prize of 40,000-times stake on betting from 0.1 coins to 100 coins.
The game is simple, with a single bet line and an old-fashioned gamble feature on wins. All the fruits are on the reels.
Big Wheel Reel slots by RealisticClick Here
Realistic released this game in 2016 and it is a popular style of 3-reel, classic slot, almost exactly mocking up an old-fashioned slot cabinet game.
The RTP is 95.23%, and the top prize is 30,000 coins, from betting that runs from 0.25 coins to 100 coins.
Again, the single pay line is true to the classic genre, and the bonuses are simple and the reels filled with fruits.
Autumn Gold by EyeconClick Here
Autumn Gold from Eyecon adds some variety to the form with 9 pay lines on a 3 by 3 grid.
It was released in 2018 and is still very much a classic slot with a high variance rating and a 1,000-times gamble top prize. You can start staking at 0.01 coins and go as high as 45 coins.
The fruits are gone and replaced with themed symbols from a fictional autumn forest. There's a free spins round – the commonest slots bonus game is relatively rare in the free 3 reel slots classic genre - as well as a win gamble, wilds, and a prize picker.
Mystery Joker by Play'n GoClick Here
Another oldie, Mystery Joker, was released in 2014, and it looks very classic too, and wouldn't be out of place in a pub!
The fruits are there, with the bells, and a joker's hat as the big winners.
Play'n GO released this title in 2014, and it has a pretty low 93.99% RTP that reflects a big top prize (jackpot games are sometimes paid for in this way) of 6,020-times stake. The gambling runs from 0.1 coins to 100 coins, and the reels have five pay lines. There's a free spins round.
Big Cash Win by Rival GamingClick Here
This game is even older, having first hit casinos in 2008.
It has survived, perhaps because it has a massive top prize of 50,000 coins. The RTP is 95.7%, and you can bet from 0.01 coins to 25 coins.
The layout is super classic with a 3 by 3 grid and a single pay line. Free spins and scatters and wilds are the only bonuses in a really classic game that has shown players still love it.
Couch Potato by MicrogamingClick Here
The RTP is super-generous at 97.43%. Betting runs from 0.5 to 5 coins, and the only bonus is a wild.
We've mentioned new releases, and there are big 3-reel games coming online all the time in 2021.
They include:
Crystal Wolf Infinity Reels,
3 Blind Mice,
Burning Stars 3,
Diamond Riches,
Wheel of Amp,
Ninja X
Woonsters,
Miki Munki,
Hot Fruits,
Joker Multi Win and many more.
These games aren't particularly in the classic genre though and they show the power of mobile development to shape game styles.
You can expect more free 3 reel slots games throughout this year and beyond. They deliver a simple, slot experience that is true to the games' history while showing a new way to the future.