Progressive Jackpot Slots - Sites to Win Jackpots Online
The big prizes bring in the players. We know this because the games that everyone knows the names of are the games that have delivered those prizes. IN fact, if there are online slot games that transcend the industry and have a life in the mainstream media rather than the specialist press it is the big progressives.
Record-breaking games like Mega Moolah have long lives and millions of fans. You'll find whole little ecosystems of sites dedicated to following these games and predicting when they might pay out.

Because these games could change your life!
That's not unique of course. Most slots have top jackpot prizes that head towards tens or hundreds of thousands of Euros, pounds, or dollars, but progressives go even further, they offer massive guaranteed top prizes. And in some cases, these games offer something that no other slot can offer: guaranteed pay-outs to a timetable of sorts. That means progressives are unique and might just reward you for more than good luck – although in this guide we'll explain why that isn't straightforwardly the case.
We'll also explain how progressives work; how to find progressives; how to choose the progressive that's right for you, and how to use them safely – if at all, maybe progressives aren't for you – before giving you a quick run-down of the biggest titles in this exciting segment of the slots world.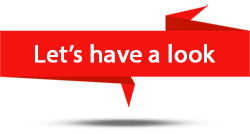 Best Jackpot Slots
How do Progressive Slots Work
Are you aware of tax? Of course, you are.
Almost everyone understands how taxation works, and while some foolish libertarians and other extremists have objections to the idea in principle most people accept taxes as the "entry price for a civilised society" that allows people to fund things as a group that they never could as individuals.
If you want a good example of the choices here, compare healthcare in eth United States, where it is paid for by individuals, and where, each year 67% of bankruptcies are due to medical debt. And the UK where it is possible to use a national health service for almost all health needs that is in the vast majority of cases (though this is under threat) it remains "free at the point of use" and there are almost zero medical bankruptcies.
Much as we enjoy introducing basic concepts in economics we're not for one minute pretending that the casino industry has any interest in the mild social democracy that delivered the NHS!
However, progressive jackpots are a form of socialized prize giving.
Each time you make a bet on a progressive a small amount of money is extracted from your bet and put into a prize pool.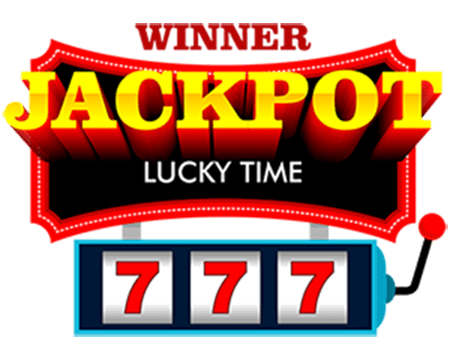 This is something like what happens with all slot games, which are essentially self-funding, taking lost bets to fund prizes from overall revenue that delivers a profit to the game owner.
However, progressive jackpots take this prize fund and make it independent of the base game and most of the mechanics of the game.
And then the thing that makes them even cleverer and links them to the taxation model is that they are networked.
Progressive jackpots aren't in fact a product of the internet age. The first venue for progressive jackpots were the giant casino halls of the United States. The first networks weren't Wi-Fi, they were wired and linked uploads of slots on a casino floor.
These delivered some really massive prizes.
But the internet has supercharged this.
Progressives can now be networked across hundreds or thousands of casino sites. And this means bigger prize pools that build up more quickly.
Progressives usually have a seed fund and a starting jackpot that exists apparently independently of the player activity.
The seed fund starts things off when a game is launched and sets a minimum jackpot that players can play for.
Let's say a £1 million jackpot fund. And then players start playing and that tax-like mechanism can send the prize pool rocketing upward.
Types of Progressive Jackpot Slots
Jackpot funds can be networked in a way that the game owner determines.
This can include local networks and wider ones. Local networks might link up every player who uses the game on a particular site, making it an exclusive for a big casino and delivering smaller prizes.
Wider networks can link up all instances of a machine and deliver absolutely massive prize funds that grow very quickly. Seriously, you have to check out some of these games that have prize funds rocketing upwards into the millions very very quickly.
Recently, a new type of progressive jackpot has become popular.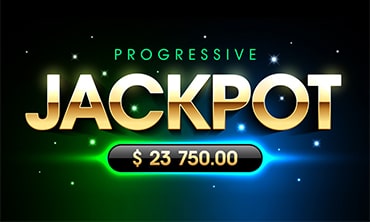 This is the
"Pay By" or "Must Drop" Jackpot.
There's an obvious attraction to such games, which promise to pay out from the jackpot fund by a given deadline.
They are almost the only predictable games in the whole world of slots. They're still not predictable of course, because they're random, but there is a single predictable variable in the equation – a final deadline for when pay-out will occur.
This means that if you are aware a game will pay out at midnight and it is now 11:59 pm you do know that it will pay out within the next minute, so it might be a good time to play. However, the likelihood is, especially if this is a very big prize game that you will be playing alongside hundreds and hundreds of other people who have spotted the same thing. So, the chances of winning the big prize remain probably about the same, because uniquely for progressives only one person can win the big prize.
Most progressive jackpots are offered as a series of prizes growing in size, and often networked at different levels.
For example, a classic example might include a "mini" jackpot, with a midi, then a maxi jackpot. These might be worth £10, £1,000, and a progressive amount that is defined by the prize fund that the players create.
These prizes will usually be awarded from the same bonus game, with the £10 prize being offered relatively often, the £1,000 prize being networked between a local group of a machine, paying out when a threshold is crossed, and the progressive being networked very widely and triggered at random, or possibly at a set level.
How to win a Progressive Slot
That's a nice headline, and of course, we can't deliver on that promise. People who know big secrets like this never share them, it would make no sense and would kill the magic of the secret – so if anyone does make an offer of such a secret to you then you should ignore them and NOT GIVE THEM ANY MONEY.
However, you can have a chance of winning a progressive jackpot by finding the games.
They are almost always listed as a separate category at your favourite casino site, including the "must drop" selection. Look at the game tiles, almost all of which will list the jackpot prize that is up for grabs, and in the case of must-drop games, give you a time limit for pay-out.
You may need to qualify to play for the progressive jackpot. All progressive jackpot slots have a "base game" and a "jackpot game". In most cases the base game is just a standard slot. In our experience, most progressive jackpot games are triggered completely at random, and the games are also most often completely random – there is very rarely a skill element – and operate in the same way as other bonus games.
You may need to wager above a set limit in order to qualify to trigger the progressive jackpot. If that is the case, and you want to trigger it then you need to know this – so with progressives more than any other game make sure you read the rules.
How to Play Jackpot Slots
You can use strategy to play progressives to some extent.
Jackpots do pay out to a pattern to a certain extent. We've seen that there may be time-limited jackpots; and some jackpots are limited by amount and will pay out when a certain amount of money appears in the prize fund of its network.
However. It would be extraordinarily difficult to find these trigger points. And playing in order to hit around the time that these triggers are passed would be extremely difficult too. It might take thousands and thousands of wagers and would basically be a full time job.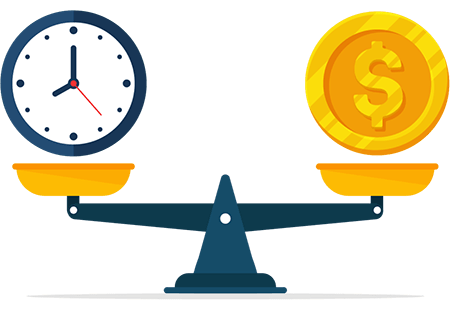 The other thing to bear in mind about progressive jackpots is that the base game is usually worse value than comparable slot games. This is the price of the tax you pay into the progressive prize fund. So, for example, with most slot games now offering around 96% return to player, a progressive game might offer just 94%. This means that most players will not win as much of their money back over the long run.
Many progressives are networked beyond a single title. You do need to do a little bit of research to find out which games are linked to which prize fund if you're chasing the big prizes.
Usually, you'll see jackpot totals flashed up as you browse titles at the Big Wins or Jackpots tab at your favourite casino site. Knowing that most big companies network more than one game to their jackpot fund is useful though.
You can, if you want, waste a lot of time and money being told how to win progressive jackpots. There is a whole load of sites that do nothing more than monitor these games and claim to know when they will pay out.
We think we've covered that. There is no real practical way to get ahead of the game, even with progressive jackpots. There is a tiny variable in your favour, which is that the games may be time or amount limited, but that's all, and projecting when they will pay is a mug's game – please never pay for advice in this area.
The Biggest Progressive Jackpot Games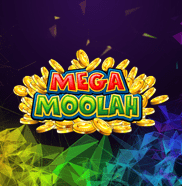 Microgaming are a UK-based slot developer who also makes backroom systems for casinos. They've been around long enough that they have a g good claim to having produced the first-ever online casino site. Mega Moolah is a veteran too. And a massive success, producing more millionaires perhaps even than some big lottery games. It's a very simple game, produced first in 2009 and very much of its time – it wouldn't get a very good review if it was released now. It's two world record prize pay-outs that stand out though, one of over £13 million, and that have made Mega Moolah the world's most famous progressive jackpot and one you'll see at most sites with a progressives tab. There's now a whole family of Mega Moolah games, but check that they're linking to the prize fund you want to play for. The bonus game is a random prize wheel with four jackpot prizes, and you qualify with high stakes. The jackpot starts at £1 million.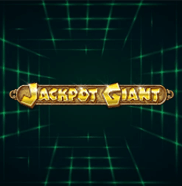 Big name, big prizes!
Playtech are the biggest online software producers in the gaming sector so they would have to have a decent progressive. We haven't really covered it yet, but progressives are one type of slot that really benefit from coming from big developers – progressives need a big set of machines to build up big prize funds. Jackpot Giant is a good game in its own right. The base game has rich bonus features before you even get near the progressive prizes, but that's what most players will be looking for. It's triggered like a standard bonus feature, with five wilds on the reels. Each game has the prize fund shown at the top of the screen. And it's usually seven figures long!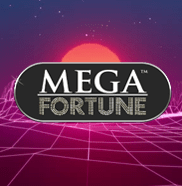 Another oldie, Mega Fortune, is also from a giant, NetEnt, possibly the most popular slots developer in the world by spins. The game is a fantasy lifestyle-themed slot – and why not! That's why the players are there. The symbols play up the things you might just start to enjoy if you win the progressive jackpot. Like most of these games, it's also quite basic: it's a five-reel, 25 pay line game, and the bonuses in the base game are also very standard. A 4 million or more coins jackpot waits beyond all that though. There are two local jackpots in your way before you hit the big prize network, both are networked to the casino site in question, while the top prize is networked to all instances of the game. As with most of these games, there's a super simple jackpot game that is just a spinning wheel with random prizes up for offer.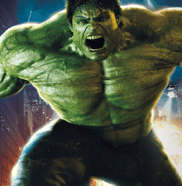 Playtech have got themselves a big tie-in with the Marvel progressive. It's a clever one too, allowing the company to tie multiple properties from the world's biggest and best-loved (sorry DC) comics and adventure movie (and merchandising) company. This means you can pick your Marvel Universe entry point into the progressive game, and aim for the same prize from the game that suits you. So far, Spider Man, the Incredible Hulk, Iron Man, Blade, the Avengers, Thor, Wolverine, Elektra, The Fantastic Four, Daredevil, Captain America and more are on offer to take your hand and lead you towards the real fantasy land of prizes worth hundreds of thousands of coins. Networking into the big prize fund offers Power, Extra Power, Super Power, and Ultimate Power prizes. You get a slightly better chance of the jackpot hitting if you bet at higher stakes, but otherwise, it's a completely random entry into a prize pick bonus game.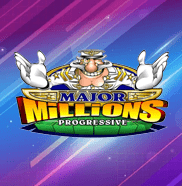 This game is another that wouldn't get a second look if it wasn't for the massive progressive prize. Major Millions is from Microgaming and like Mega Moolah was released in 2009. The graphics look terrible by today's standards, and the gameplay isn't really all that exciting. Because of the progressive prize, the RTP is awful, at 89% in the base game, and yet, the big prizes keep bringing in the players. The prize fund starts from £250,000 (in your currency) and the biggest win so far is just under £3 million. Not bad for such a creaky old game!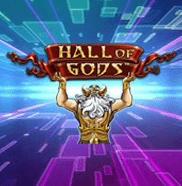 NetEnt are back in the charts again, and with a prize that's reached more than $8 million you can see why Hall of Gods is popular. The base game also does well for players, with an RTP that's not far off what you'd expect for any standard slot. The game is Norse themed, with Viking ships sailing out and doing what Vikings do across the reels. It's a very standard 5 by 3 slot. And on top of it all is a big jackpot game. This is triggered via the bonus chooser, which allows you to smash shields to reveal your prize after triggering the game from the base game. If you hit three jackpot symbols you're in the bonus game. Mini, midi, and mega prizes await, and the top one is commonly over £5 million.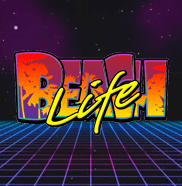 Again, you're being invited to imagine what you might do with the top prize from this oldie but goldie from Playtech. Released in 2006 you're paying for the prize fund with a 93% RTP. It's a nicely designed slot game with bright, cartoony graphics that nicely fit the theme, and exactly the sort of bonus features you would expect on such a game. And it's got a progressive prize game that has awarded over $8 million in its day.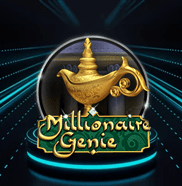 The first entry from Skill on Net also has a big company behind it and has made its name at some of the biggest casino sites on the web. The game is themed on the legends of the lamp, and the game is linked to the Jackpot Meter. It's a good looking game with decent gameplay for a progressive, and the prizes have been in the millions of dollars.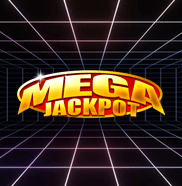 IGT are also a massive company, and their Mega Jackpots network is a multi-titled game that offers you a load of fun ways to look for that biggest of big prizes. Among the games linked to this big prize fund are: Wheel of Fortune, Golden Goddess, Star Lanterns, Fluffy and more. This gives you plenty of choice of graphical styles and gameplay options to get to that big prize.