5 Reel Slots
The rules of design and of symmetry mean that we were always likely to have an odd number of reels on modern slots.
There's a deeper link though, to the history of slot games and to the wonderful heritage of the wider gambling world.
In this guide we'll tell you about that, and how to find and use the best 5-reel slots safely and successfully.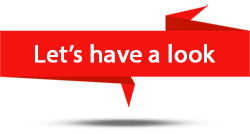 Best 5 Reel Slots
Five Cards to Rule Them All
Odd numbers do look better, but the five reels that are the standard set up for the majority of modern slots also have a deeper meaning.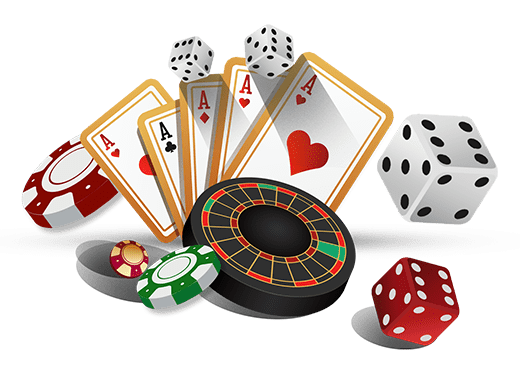 Slots were developed as a way to automate card games, particularly poker, and the first slot of all time was a five-card poker game. (Another key innovation in slots was that the people who made the first slots were able to tilt the mathematics a little in their favour by removing cards from the pack.)
Those first machines used a five-reel setup and each reel had 10 symbols.
As the law tried to keep up with gambling in the United States the makers of slot machines found themselves running away from the very obvious gambling connotations of revolving drums with playing cards stuck on them.
So, they invented a game that used the matching sets of poker but subbed in their own symbols. In order to avoid paying out the cash prizes that so upset the authorities, they started to give away food – and so the gum packets (the probable origin of the bar symbol) and fruits popped onto the reels.
These games were the first fruits.
Now, 5-reel games are the standard set up for the slot industry, usually with three rows of symbols in view.
This gives a playing area of 15 symbols, and it is from these symbols that winning combinations are created in most modern video slots.
Can a 5-Reel Slot be a Classic?
Most 5-reel games will be listed as "video slots" on most casino sites (there are exceptions to everything).
Classic games most often have three reels.
Games with three reels were common in cabinets and now – even though 5-reel games are older – are known as classics.
These classic games are more likely to feature retro looks and features.
This means: classic symbols like fruits, bars, bells, and 7s, and simpler gameplay with fewer extra features. Classic games quite often emphasise the pure gambling element of slot play, with big prizes and higher volatility (more of this later).
The Mathematics and Probability of a 5 Reel Slots
Gamblers who take their interest seriously are keen on probability. It's what rules the games they love!
Slot games are random. In the past, that meant setting a piece of machinery in motion with no idea where it might stop. These days it means rows of zeroes and ones flashing by in order to generate random numbers or random series of numbers.
The result is the same. Each spin on a slot machine must be a stand-alone random event.
However, a mathematical phenomenon known as the Law of Large Numbers means that some outcomes are more probable than others.
Most people understand this best throw coin tosses.
A coin that is tossed 100 times has exactly the same chance of landing on a head or a tail on each throw, but the most likely outcome is that heads and tails will appear roughly the same amount of times.
The same is true of a die thrown many times. And also of a slot machine.
The least likely outcomes in a slot are worth more to players.
As an example, let's imagine something like that original 5-reel slot with 10 symbols on each reel and a single, horizontal pay line.
A jackpot is a line of cherries in this game,
and to make this unlikely the producer of the game puts just one cherry on each reel.
Each time the game is played each reel has a 1 in 10 chance of landing on a cherry. So the probability of landing five cherries is found by multiplying these random events together, so 1/10 x 1/10 x 1/10 x 1/10 x 1/10 = 1 in 100,000.
That probably means that you should expect to see a jackpot occur about once in every 100,000 spins.
The people who designed this machine know this and they set the prizes accordingly. So, if the odds of something happening are 1/100,000 and the pay-out on that event is a lower ratio than that then the difference is a profit for the machine owner. So a 1 coin bet paying out 90,000 for a 1 in 100,000 chance is delivering a theoretical profit to the machine owner.
These figures are easy to conjure up in theory, but the reality is that players are not shown the sums behind the slot games they play. They do have some tools though.
Understanding a 5 Reel Slot
The figures and information that players do have should be available either on the slot itself or in reviews like the ones we run.

They are:
The pay table
Theoretical return to player (RTP)
Hit rate
Variability or volatility.
Most players know the pay table, usually found by hitting a question mark or information button on your favourite 5-reel slot. The pay table lists all the prizes in the game, how they are won, and any other rules. You should really get into the habit of reading and understanding pay tables before you start to play any game. It will give you a basic understanding of the game.
RTP is a measure of how much a game should return to players over a very long period of time.
It is written as a percentage and in the current market, it is usually around 94 to 97%.
This figure is audited. It is created by running as many as 1 billion spins on a game and recording the outcome. The figure that is published to players is created using the idealised behaviour of a fictional player who makes all the right decisions.
Hit rate and variability are related. The hit rate is the percentage of spins that are likely to register some sort of win (this may also be written as a single figure, so a 5% hit rate might be written as 20, or 1 in 20 spins). Again, this is a prediction, not a promise.
Volatility works in a similar way but it is even less precise. A game that is described as highly volatile will pay out larger prizes but deliver wins less often. A low volatility game is an opposite. These measures make some sort of sense, but they are awarded by the manufacturers of the games, some of whom use their own measures and scales. It would be foolish of a maker to actually lie about such things, but this is the least precise of the 3 measures we've covered here.
You should be careful how you read this too. An RTP of 97% looks great (this is why sites publish this site rather than the much less impressive looking "house edge", which in this case would be 3%, and is the theoretical profit that is built into a game's design). However, you must be clear waith yourself that this is a prediction, that it is based on simulations, and that it is not a prediction that you will win 97% of bets or even that you'll get the promised 97% of your money back.
Playing Free 5 Reel Slots
Depending on where you are in the world you may be able to play 5-reel games for free.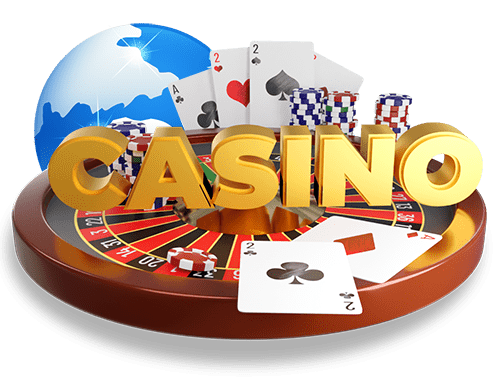 Most gambling in the world is licensed or regulated somehow. Most regulators set a minimum age for player participation. In some jurisdictions, this age limit will extend to any playing of gambling games, not just those that are played for money.
In most cases, all you will need to do to fulfil the legal requirements of such sites is fill in a form that says your birth date is more than 18 years ago.
You can also play slot games for free at most casino sites. Simply look for demo mode options on any game that you play.
Playing for free is always safer than playing for money – though you're also freed from winning big prizes.
Playing 5 Reel Slots for Real Money
If you want to play 5-reel slots for cash then you'll need a number of things.
First of all you need a safe, legal slots site. We never get tired of telling slots players that their personal safety is the most important thing when they go online. The best way to play slots safely is to use only licensed, and legal sites. You need to know what the rules are in your jurisdiction and you need to know how to check that sites are legal.
Now you need some money.
Now you need a way to get your money from your pocket or piggy bank and into a casino account.
This may take a while if you're starting from scratch, but it's actually quite a simple process.
Online payments for gambling come in a number of large subgroups.
Banking methods include transfers, card payments, and even cheques at some sites. These use traditional bank accounts to send money to the casino site. Cards are understood by almost everyone these days. Transfers are usually pretty simple too and may involve an app to speed up the process.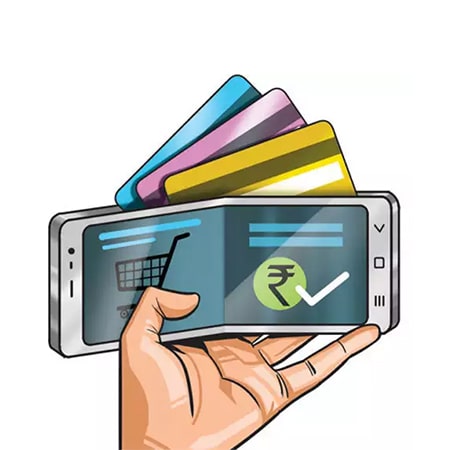 E-wallets is a broad term that takes in a set of payment processing apps and websites. PayPal is the most famous of these systems, but in the gambling world, Skrill and Neteller are also popular options. You will need a way to get money into your e-wallet account first, usually an internet-linked bank account. Using these systems is easy – they're made specifically for use online – and will usually require just a couple of clicks and a password.
Apps are now coming into their own as players use mobile devices more and more for online slots play. Apps can make mobile payments – like Apple Pay, which is almost a full bank account on your phone – and also use your mobile phone bill to pay future bills – be aware of future costs as this is rather like gambling on credit.
The Most Famous 5 Reel Slots
There are 5-reel slots all over every site you encounter, but here are 5 must-see classics that are well worth your attention.
Starburst from NetEnt. Major league hit with sci-fi stylings and proven long-term playability.
Rainbow Riches from Barcrest. This Irish-themed game is the granddaddy of a huge family of games, all featuring similar gameplay and big, big prizes.
Rich Wilde and the Book of the Dead from Play'n GO. Again, this game has spawned a load of linked sequels and is good looking and entertaining.
Gonzo's Quest from NetEnt. This massive hit in a Conquistador style now has a Megaways follow up.
Reel King by Red Tiger. This is a "classic slot" in many ways, with its simple look and olde worlde symbols, but it's also the biggest 5-reeler in that scene in our view.