Mobile Slots
Did you know that nearly half of all online gamblers access slots and casino games via their mobile devices?
Here you will find tips on playing on a mobile device, which slots you can play, and how you can get the most from your gambling experience.
According to the Global Gambling Yield (GGY) report for the year ending March 2017, online gambling platforms generated £4.68 billion in gross gambling yield. Overall, this results in a market share of 34%, an increase of 1.5% over the previous year.
Two elements are at the heart of this evolution: the rise of mobile gaming and the need to bridge the digital divide. An increase of 10% occurred year-on-year in the use of mobile and tablet devices for gambling in 2020. It is estimated that more than 70% of players now access casinos through this medium.
During the last decade, virtual slots have become the backbone of the online gambling industry. Last year, slots accounted for just under two-thirds of online casino profits (64.5%).
The mobile slots market represents a tremendous amount of business for digital casino platforms when you consider these factors.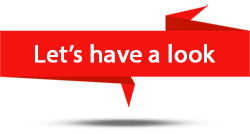 Best Mobile Slots
Is there a Difference between Mobile Slots and Online Slots?
No matter what level of gambler you are, you'll need to choose the best channel for accessing virtual slots. Online or mobile channels are ultimately the best options. Making the correct choice involves considering many factors.
First, let's define mobile casinos, which are typically accessed through apps or responsive websites.
Casino Apps for Mobile
First is a standalone app that you can download to your handset just for playing games.
An app is typically a dedicated tool that a casino operator develops. Mobile gaming apps tend to feature responsive designs and menus that are optimized for mobile play.
Since the market was founded in 2007, mobile gambling apps have taken the industry by storm. The market is projected to reach $250 billion in gross annual revenue by 2022, with mobile casinos accounting for a significant portion of this.
Responsive Websites
Players can access virtual slots via mobile browsers such as Google Chrome, Firefox, and Safari. The operation of these browsers is similar to that of desktop alternatives. To access an online casino,  players must type in the desired casino address and wait for the page to load.
Gaming on mobile browsers can be hampered by responsive design issues and slow page load times, making the experience less enjoyable.
Machmetrics reports that the average load time for a mobile landing page is 22 seconds. 53% of customers abandon pages that take three or more seconds to load.
Additionally, this explains why mobile slots have become more popular than online games. As far as responsive design and loading times are concerned, desktop browsers also face similar issues.
Loading times are worse because websites and online platforms use web servers to store data. As a result, the speed of data retrieval may be affected while security risks are also heightened.
Casino apps versus browser-based casinos
Since data is usually stored locally on individual devices, mobile apps can perform specific actions and retrieve greater efficiency.
Users can also save additional time by using mobile casino apps to save their unique preferences so that these can be used to make proactive decisions on behalf of players.
Mobile slots have certainly benefited from the advent of application technology, but players can gain other benefits from gaming on their smartphones and tablets in today's digital world.
They illustrate not only the core differences between playing slots on mobile and online. In addition, they demonstrate how technology has sparked a paradigm shift in player behaviour over time.
Playing mobile slots with improved technology
It is no secret that the mobile slots library of today has benefited from technological progress. Technology advances have affected how we access mobile slots through our devices.
In today's mobile gaming environment,
mobiles can deliver visual and audio experiences comparable to consoles and desktops.
Modern Mobile Phones have Powerful Graphics
Mobile gaming graphics have a short but eventful history. 3D games were released for the first time in 2003. As the technology behind mobile GPUs (graphics processing units) developed, it became more and more advanced.
Two years later, three-dimensional graphics and animation devices began flooding the market.
As far as this is concerned, Mali-400 remains the benchmark for excellence. 20% of all low-power mobile devices on the market today contain the component.
Mobile gaming graphics were significantly improved by powerful GPUs, the first in a long line of innovations. With the recent release of the Mali-G71, next-generation 3D and VR slot games are now available.
With innovations in screens, CPUs and GPUs, 3D graphics are becoming more authentic. Additionally, it has made mobile slot animations far more realistic.
Now you can play casino games on your tablet or smartphone in an immersive and realistic environment.
Large Mobile Screens
As smartphones evolve, their screens have become larger and more advanced, enabling more precise and more accurate displays of games.
In recent years, AMOLED screens have become a common feature of high-end gaming smartphones and tablets. Device manufacturers can make thin, lightweight devices without compromising the display's brightness through the use of thin screens.
Additionally, slot game players have improved image clarity and superior subpixel quality thanks to Super AMOLED technology. In addition to this, 120Hz displays now come in handsets.
High-performance displays enable rapid scrolling and enhance the quality of in-game motion and animation.
Combining these elements results in a winning combination. In comparison to standard online channels, handhelds provide a more engaging gaming experience.
Virtual Reality Slots
Mobile slots can be elevated to a whole new level by using virtual reality (VR). The first real-money VR slot game from NetEnt was released to the mass market at the end of 2018.
Gonzo's Quest was the inspiration for this pilot. The company is undoubtedly paving the way for others in the market to follow. These games will be accessible to mobile players through headsets such as the Samsung Gear. Authentic casino experiences can now be found in the comfort of the living room!
Extended Battery Life of Phones
Mobile gaming has become increasingly popular in the modern age due to several factors relating to the state of the art graphics on smartphones and tablets.
There are some specifications of mobile phones that do not compare favourably with their desktop alternatives, such as screen size and resolution. The overall package, however, offers far greater value to the current generation of gamblers.
The same can be said about usage, especially when you consider the improved technology of mobile batteries in recent years.
Many modern handsets feature batteries with an average capacity of 2,800 mAh to 4,000 mAh. As a dedicated gaming device, the Razer phone is at the higher end of the spectrum and is designed and marketed specifically for gamers.
Various devices, like this one, have made laptop batteries more competitive since laptop batteries typically range from 4,400 mAh to 5,800 mAh in the mainstream market.
It's no surprise that premium smartphones will eventually surpass low-end laptops when it comes to battery capacity when current design trends continue.
It's a given that laptops offer the best battery life, but it's also important to understand that players can access their favourite games on mobile devices while on the go and at their convenience.
Games can be played anytime, anywhere, whether gamers wish to indulge while on a commute or while waiting in a queue.
The result is a perfect balance between functionality and convenience. The casino app gives players access to their favourite casino games and some of the most lucrative promotions and prizes around!
Additional Security
Although slot gaming is fun, depositing and withdrawing money is a serious business, so you have to enter your financial details.
Consequently, there is a pressing need for security, and mobile apps can offer an advantage over websites and standard browsers in this regard.
Smartphones have a higher level of security and ease of mind due primarily to advanced cryptographic hardware built into them.
Moreover, as we use our smartphones constantly, we tend to be much more aware of them than laptops.
Furthermore, most smartphones have a single primary user and basic password authentication, meaning you are less likely to worry about others accessing your device.
Depending on the casino app, it may even provide two-factor authentication, creating multilayered protection difficult to breach by hackers.
Never use public networks to log on to mobile apps. It may put your personal information and financial information at greater risk. Thanks to 4G connectivity, smartphone users can access their favourite slot games safely via their mobile Internet provider so that there is no need to use unsecured or risky networks.
There is also progress being made on 5G, with roll-out completed in 2020 in the UK. Using this method, mobile and app security is even better while reducing the temptation to connect to public WiFi networks.
What are the best mobile slots casinos?
Since virtual and mobile slots are becoming increasingly popular, it's no wonder various casinos are offering these games.
The competitive nature of the mobile gaming niche has also led to an increase in innovative bonus offers aimed at smartphones and avid slot players.
Thus, it can be challenging to choose the best mobile casinos.
Here are a few of our favourites:
Casumo Casino
Quite a few virtual casinos are on the market today, and Casumo is a popular choice among mobile enthusiasts.
There is no doubt that it offers one of the best mobile slot games and an impressive range of progressive jackpot games.
In addition to the iconic jackpot slots Mega Moolah and Hall of Gods, these games regularly offer prizes of seven or eight figures, with players being able to see each jackpot increase in real-time.
Additionally, Casumo offers a wide array of carefully targeted and continuously updated offers, which cater to the needs of newly registered users and existing players. There is currently a 100% deposit bonus up to the value of €1200 for new players and 200 free spins.
On a minimum deposit of €10, players can also take advantage of 100% deposit matches up to £300, with 20 free spins offered on a minimum deposit of £30. Players on the go can access these offers in real-time, thanks to their well-thought-out nature and easy accessibility.
Players benefit from these exceptionally generous incentives, which can be attributed to a customer-friendly focus and the company's foresight.
Intertops Casino
An online casino such as Intertops has everything one could hope for. But finding it can be difficult, as it has one of the most confusing layouts of any site.
There are two different casinos, Intertops Red and Casino Classic. There is a wide selection of games at each casino from different game providers.
Furthermore, they offer both sportsbooks and poker rooms, which are hosted on separate sites. All of them can be accessed with one player account, however.
The other advantage of this is that Intertops has more bonuses than just about any other website. However, bonus funds can't be transferred between sites since they are spread out across various sites.
Royal Panda Casino
The lengthy list of games available on Royal Panda would take a lot of time to work through, even if they were to add new ones regularly. Over 300 games are spread across a broad range of traditional categories, including pokies and over 200 options in the video slots category alone. The ever-popular Gonzo's Quest and Mega Fortune games are flanked by games based on pop culture such as Jimi Hendrix, Guns N' Roses, South Park, and Jurassic Park.
Several different variations of roulette and blackjack are also available on the site, in addition to a healthy variety of video poker games. In addition to four different Live Roulette options, a Royal Panda Live Blackjack game features in the live casino selection. Additionally, they offer a growing array of 'soft games, where players can develop new concepts like Beerfest and Germinator as part of their own gaming experience.
Guts Casino
The following mobile casino offering is the Guts platform, which may offer the most satisfying casino experience available.
The advanced software for the casino ensures that players on the go have a responsive and simple interface (no matter what device they are using).
The most crucial part is that this observation holds on both Android and iOS platforms, something that is not always true with mobile casino apps or websites.
Casual players can also enjoy various slots available, making it one of the most immersive and interactive experiences around.
If you're in the market primarily for a good time, this mobile casino deserves your attention.
Playzee Casino
Playzee is a relatively new casino that was founded in 2018. White Hat Gaming provides management of the casino.
One of Playzee's best features is its user interface. The language options are English, Spanish, Portuguese, Swedish, French, German, Belgian and Norwegian.
You can choose from slots, jackpots, a live casino, cards, table games and video poker. There are 67 gaming providers represented on Playzee. If you don't feel like playing for real, there is even a play for fun option.
There are eight different progressive jackpot games offered during the progressive jackpots session. The live counter updates in real-time with each game's total winnings, which is an excellent feature that we haven't seen at other online casinos.
Currently, they don't have a mobile app, but all of their games are available on mobile and load extremely quickly, so there is no need for an app.
Sir Jackpot
The high-rollers' dream, Sir Jackpot, has many slots that allow you to maximize your potential returns.
Several games are available on this platform that offers regular prizes of six, seven, and even eight-figures.
As well as stellar favourites like Leprechaun Hills, Treasure Island, and Jewel Blast, this mobile casino also provides a selection of low and mid variance slots.
Aside from this renowned slot machine, the brand is currently promoting its iconic Big Bad Wolf game. Specifically, newly registered players will receive a generous 200% bonus up to €100, along with 20 free spins on the Big Bad Wolf slot.
There's also a more comprehensive bonus offering 150 free spins across all the listed slot games, so both casual gamblers and serious players will find this offer appealing.
Can you win more on Mobile Slots?
Every slot machine game has a return-to-player rate (RTP). Moreover, it reveals the house edge of the casino operator in question, providing a clear understanding of each machine's risk-reward profile.
Operators must also publish this information for each game, so keep your eyes peeled when comparing slots.
Playing mobile slots is easier when you know the return to player rate. In comparison to online or land-based games, does this channel offer a better chance of winning?
Despite their differences, mobile and online games are essentially the same in terms of RTP rates.
Online and mobile platforms are home to low, mid and high-variance slots, for example, with the former featuring frequently winning base games of relatively modest value. On average, players will gain back up to £0.97 for every £1 they spend on these games, meaning they recoup between 96% and 97% of their initial investment.
These high-ROI slots are ideal for novice or casual gamers who don't want to risk too much.
On the other hand, high variance games (which include progressive jackpots) provide fewer successful base game spins while saving the big wins for a select few lucky players.
The average payout rate of these games ranges between 92% and 94%, so even though players might win substantial cash prizes, the RTP rate is relatively high.
Mid-variance games offer a balanced gambling experience with an estimated RTP of 95% between these two extremes.
The RTP of slots in a land-based casino is lower
Slot machines found in casinos and gambling halls have a higher return on investment than their online equivalents. The reason for this is the additional cost base associated with land-based machines.
There are fixed operational prices and general overheads, which require owners to reduce their RTP rate to maintain their profit margins.
In either case, random number generators determine the outcome of each game, though brick-and-mortar games are usually fixed at 90%.
Low-variance mobile slots have a much lower RTP. When you play through your smartphone or tablet, there is a greater chance of winning (and winning regularly).
What Mobile Slots Have to Offer
We have explored the numerous benefits associated with playing mobile slots throughout this article.
The sheer variety of mobile slot games is, however, something we haven't discussed thoroughly. Developers continue to make games that are optimized for mobile and tablet gaming.
A mobile casino app offers a more extensive and more diverse selection of games than you'd typically find in a desktop or laptop casino. You can play classic three-reel slots, progressive jackpots, and flexible games.
Additionally, operators are working harder to make their most generous and targeted casino bonuses more accessible online to players and brands alike.
Another benefit of mobile slot gaming is that most casinos and apps provide 24/7 customer service.
Live chat features are used together with more traditional methods of communication such as email and telephone to help you resolve your queries and disputes more quickly.
Many of the mobile slots casinos are offering payment options that are convenient for players, such as mobile billing. You can now transfer money by tapping on the screen.
A mobile casino account can even be linked to an e-wallet of your choice. This way, you can manage your bankroll safely at all times, thanks to advanced security measures.
The benefits mentioned above are substantial by themselves, but they create an immersive mobile slot gaming experience that has become formidable over the last decade when combined.
Modern mobile slots devices offer many advantages, including convenience, security, and quality of play, all of which makes them an ideal means of playing virtual slots.