High Payout Slots
"The best things in life are free. But you can keep them for the birds and bees…".
This is not a good or healthy way to play slots – and we'll go into this later – but there is no doubt that big prizes in high payout slots are attractive to players. We have worked this out with a careful psychological study or… no, in fact, we've just looked at any game you can think of and found that they all shout out about how much cash you can win by paying them!
A claim made by everyone becomes meaningless though, and it's difficult for players to find games that are genuinely high paying.
In this game, we'll tell you how to find these games and how to play them safely and successfully.
Let's get spinning!
Where the Prizes Hide!
High paying slots come in two categories in our world:
Progressive jackpot and jackpot games,
Standard high paying slot games.
Both are fairly common but one of these categories is completely dedicated to high payout slots, so we'll start with: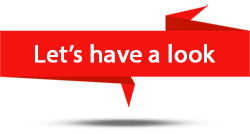 Best High Payout Slots
High Payout Slots - Progressive Jackpots
Progressive jackpots have leapt into a new orbit with the advent of generally available internet access. But the games and the concept that drives them is much older than the internet, and they've been providing big prizes in casinos for decades.
Let's have a look at how they work.
Progressive jackpot games are the closest thing to communism in the world of slots! If that sounds odd, don't worry, all we mean is that progressive prizes are collectively produced. Sadly, not everyone owns the means of production in this system, but someone will get incredibly rich as a result of this collective endeavour.
Most slot games award prizes that are completely independent of the behaviour of players: you gamble and if you get lucky you hit a prize, which is determined by a pay-table that awards prizes based on the unlikeliness of the outcome.
Progressive jackpots are grown by players. Every time a wager is placed on a progressive slot game, a small amount from that bet is put towards a prize fund. So, every bet makes the prize fund bigger. Once the prize is won it is reset to a predetermined level (sometimes called the seed amount) and it starts to grow again.
These jackpots can be awarded on single machines. Or they can be networked in some ways.
It is by networking games that really big prizes can be won. This was initially done in big American casinos. Progressive games were unleashed by the computer revolution of the early 1980s. Virtual reels allowed games designers to have much more control over the game, and in the 1980s IGT (a name you may well know from today's online slots) started to offer affordable networked games at Vegas casinos. For a stake of just $3 ordinary Americans could try a spin towards a networked progressive on an IGT Megabucks game. In many ways, this innovation sparked the rebirth of Las Vegas as dreams of big money – the prize fund started at $1 million – were open to anyone with three bucks in their pocket.
Vegas is still filled with linked games offering major prizes. But it's the internet that has taken the progressive to a new level of global strength.
Because linked games mean bigger prizes the internet means basically infinite possibility!
Games can be locally networked (usually all the versions of a game on a single slots site or family of sites) or networked more widely.
This means that a progressive jackpot in the 2020s can be linking up hundreds or thousands of versions of a single game and picking up a slice of each bet. No wonder these prizes get so big and grow so fast.
How Progressives Grow
Progressive jackpots often come at a price.
Slot games have a "house edge". This is the profit and is usually communicated to players as the inverse figure, the theoretical return to player (rtp). Theoretical is very important here.
Most modern online slot games have an RTP of around 96% (and today they often have ranges), but with a small slice of each bet going to the prize pot the RTP on progressive games is often lower on progressive games.
A game that has a 95% RTP (or a house edge of 5%) might have a 1% contribution to the prize pot.
How progressives are sold to you
We've spoken about marketing in our introduction and that is key to progressives.
When you look at a progressive jackpot game, the first thing you will see there is the top prize. That is always advertised to players well before they even open up the game.
How to Play Progressives
You can ignore the jackpot of course. The slots with progressive prizes still exist as slots, and some of them are very good. While they do lose a little in terms of RTP they often have decent base game pay tables, and they are very often good value at low stakes because they depend upon large numbers of players playing to build their attraction.
If you want to win the big prize you may need to make a qualifying stake. This means you might have to bet the maximum stake on a game – or over a set limit – to have a chance of triggering the bonus game that awards the prize.
Progressive jackpots are very often divided into a set of prizes: for example mini, major, and maximum jackpots. These prizes are usually awarded in a separate game rather than as the top prize on the continuum of the pay table. Such games can be triggered entirely at random, usually on some sort of win, and some will be triggered via some series of actions in the game, usually a certain set of symbols appearing on the reels.
With stepped prizes, the game will then allow the player to try to win their way through to the top prize. Again, this is usually a completely random process: often through spinning wheels or prize pick games.
What about Must Drop Jackpots?
Recently a new tab has started to appear on slot sites: the "must drop" jackpot is a selection of jackpot games with another added attraction, a deadline for pay-out.
Everything in slots remains random, but this introduces a tiny element of predictability.
The "must drop" element in online games is usually time-related in online slots. They are most likely to be triggered by a wagering total being passed than by a clock.
Because they are played on multiple games at once there is absolutely no way to know when they are going to be triggered, only that there is a finish line.
It may be possible, if you are an advanced mathematical genius with an almost infinite amount of time to spend on observing games, to use your knowledge of this system to get a tiny advantage in these games.
Any such strategy is almost certain to take 10s of thousands of bets to bring any benefit. And there is an automatic problem with playing games that are about to pay out – many more other players are also going to be playing at the same time, and as only one player can win the prize the odds against each individual winning the prize go up.
The Biggest Progressive Prizes
Microgaming has as good a claim as any other company to creating the first online casino site. They were also early into the progressive game and they have got one of the biggest machines in the world, the multiple world-record breaker Mega Moolah, which paid out in 2018, a jackpot of €18,915,872, beating the previous record pay out on Mega Moolah.
NetEnt are also a massive slots company with a long history and they also have a big progressive prize, Mega Fortune, one of the best high payout slots, that held the record prior to Mega Moolah, with a prize of €17,861,800.
These two high payout slots games have held the world record for online slots pay-outs more than any other game, but there are now hundreds of progressive jackpot games on the market.
Non-progressive High Payout Slots
It is also possible to win very big prizes on games that do not have progressive jackpots and that don't even have jackpots.
A jackpot is a prize awarded independently of staking. But you can also win very big prizes on pay table pay-outs.
Such prizes will be very prominently advertised on the games on which they appear because they are popular.
Prizes of €1 million or several hundred thousands of coins are not uncommon.
These high payout slots games are not trailed as jackpot games but are likely to have names or styling that emphasises the big money aspect of their gameplay.
You can check the pay table on any game you play. To find the top prize you may need to multiply the prize figure by your stake. And because these games are dependent on the amount you bet to deliver the prize, you need to stake high if you want to win big.
Most reviews will also tell you how much you can expect to win on a game, either as a multiple, for example, 5,000-times stake, or as a single figure, usually in coins, like "250,000".
If the value is given to you in coins you can normally simply substitute the currency you use, for example, 1 coin is $1, €1 or £1.
Reading the Small Print
You need to know what you're doing if you play for big prizes, and this means understanding casino sites and payment processing.
For example, if you want to win a big prize but think that you can do it using bonus funds you may find you have a nasty surprise when you come to cash out your high prize and realise you haven't completed the wagering requirement for the game.
Make sure you're completely legal and that you're aware of any pay-out limits or other procedures that are going to either interrupt or rule out pay-outs.
We're also keen that you stay safe. The best way to stay safe is to play high payouts slots games just for fun, without any thought for the amount of money you're going to win. Our quick look at the marketing we see suggests that this is very much not happening.
We can't change everyone's attitude overnight, but we always urge all of our readers to do at least the basics and find out about how to play safely, how to find help if you need it, and how to lock yourself out of gambling sites if you feel like that is the answer. Please don't ever gamble hoping to win a prize because you are desperately in need of that money, it will almost certainly end badly.