Slots Volatility Guide
A measure of slot volatility. Volatility is basically how much risk is involved in a particular game when it comes to slot machines. During a playing session, it describes how often and how much you can expect to win. Occasional big wins can punctuate long periods of dry spells.
As casino slots are very dynamic, more and more people have wondered what Volatility means in slots. Knowing that players have been looking for answers about similar topics, we thought of bringing you a full update about the same.
You might have come across the term slot volatility quite often while reading slot reviews and wondered what it meant. When it comes to slots, Volatility means variance in the game. In general, Volatility refers to how risky a game is. So, when someone talks about the Volatility of slots, they are talking about the risk of losing money.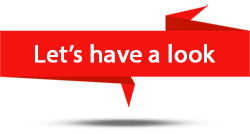 Best Volatility Slots
What does slot volatility mean, and which one should you choose?
Slot volatility refers to how a player is going to end a session. This factor also influences a player's winnings once the game is over. The level of Volatility is in three levels.
Low, medium, and high are the most common levels. In this topic, we will explain how slot volatility levels can be calculated.
Most people would think that low volatility slots would result in more significant payments in the end, so it is not hard to predict. However, this is where you are mistaken. If this had been the case, each slot game would have had low-risk slots, and only low-volatility slots would be of interest to us. Slots with high Volatility wouldn't be talked about at all.
You win a bit more money in high volatility slots than low volatility slots, but the payouts are also relatively low.
The higher the risk, the more chance you may benefit and the bigger the reward becomes. Slot machines with low payout rates can reward you more frequently than those with high payout rates.
If you are going for a particular outcome, you will need to choose the type of slot you want! In addition to that, how much you can afford will also affect your choice. In the end, all players want their current money doubled.
Low Volatility Slots
Simply stated, low volatility slots are those that give frequent payouts and are considered to be the highest return to players (RTP) slots. You will generally get small payouts, but they can appear about every five spins. Low volatility slots games typically give you rewards that allow you to continue playing. If you can earn decent enough money, you should end up making the same amount of money that you started with.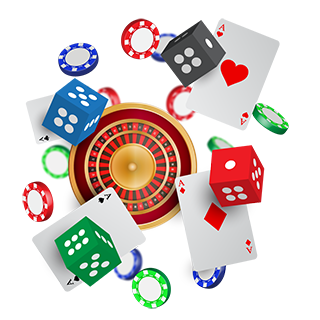 Since low volatility slots are associated with minor risks or no risks, the jackpots are much lower when compared to the best high volatility slots. Consequently, you are less likely to win a considerable amount, but you are less likely to lose a considerable sum. A good performance of gains of 25% or more than the amount you started with when you play low volatility slots.
Low volatility slots are suitable for players who don't wish to spend a lot of money on slots and do not wish to play for a long time. If you want to earn more rewards, you should play a medium or higher volatility slot.
Low volatility slots include Netent's Starburst, which belongs to the low volatility games category. The Hit Frequency of 22.65% means that the slot is likely to offer frequent winnings since players can expect to make frequent wins on it. It also has an incredible Return to Player rate ( RTP ) of 96.09%.
It is a slot machine that NetEnt created in 2012, has become one of the most popular games at online casinos worldwide. This classic slot features five reels bursting with brilliance and winning opportunities for you. Keep an eye out for the Starburst Wild, which expands to cover the entire reel, providing more winning opportunities. In addition, it will reward you with up to three respins to keep increasing your potential payout.
Medium Volatility Slots
Medium volatility slots carry medium risks, as the name suggests. As a result, players will get both, that is, enough payouts to keep playing the game and also let them win big rewards. Players won't get paid as frequently as they would in low volatility slots, but they aren't as slow as high volatility slots.
After every 20 spins, there should be a noticeable win. With enough funds to continue playing this game, slot game enthusiasts will find this to be the perfect slot. Piggy Riches is an excellent example of a medium volatility slot game. This type of slot can sometimes become quite frustrating since it is just in the middle.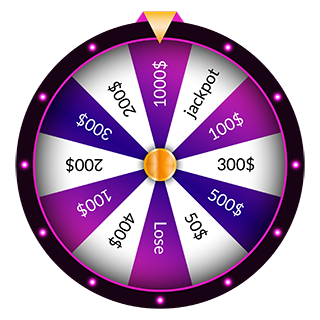 You might find that medium volatility slots are better if you are bored with low volatility slots as they give you a good amount of excitement without risking a lot of money.
Stakelogic's Twin Joker, a video slot game with classic graphics and a vintage atmosphere, is an excellent example of a medium volatility slot. You'll be transported to the 1990s just by looking at the game screen, but with a couple of new features to keep you entertained.
Several special features can be unlocked by playing with super meter coins. When at least two joker symbols appear on the screen, an extra win triggers randomly between 10 and 6000 coins.
It is possible in the super meter to have two sets of reels simultaneously and even an x2 win multiplier that can be randomly activated and expanded. You'll soon be able to play on reels twice as big as the original one, with twice as many chances to win big.
High Volatility Slots
The last type of slot is the high volatility slot, which means a higher level of risk is involved. Among the highest volatility slots currently available are Medusa Megaways, Bonanza, Dead or Alive, White Rabbit, Extra Chilli, and White King, to name a few.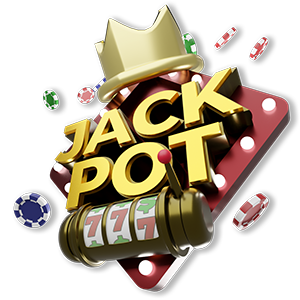 You can win massive jackpots if you opt for the highest volatility slots. The only disappointment is that they are so expensive. You'll have to spend a lot of money on a prize that comes around once in a while. Therefore, the risk is much higher than in medium or low volatility slots.
In these kinds of slot games, you might spin for a long time without any reward, which can be nerve-racking. However, when the game begins to rain, it pours uncontrollably. You might want to consider playing high volatility slots if you have a large bankroll because you will need a lot of money to keep spinning and waiting for the big bonus.
It may surprise readers to learn that high volatility slots don't always offer big rewards; sometimes, they're as low as those in low volatility slots. The only difference between the low and high variant earnings is that the latter doesn't offer a high jackpot.
Medusa MegaWays from NextGen Gaming features six reels, 117,649 ways to win, cascading symbols, an extra reel, and re-triggerable Free Spins with big multipliers and extra wilds. In addition to the Free Spins, it also offers a Buy Pass feature, through which you can purchase the Free Spins. In a single spin, you can win up to 50,000x your stake (non-progressive).
Final thoughts on Slot Volatility
Since each level of Volatility has its advantages and disadvantages, it's impossible to tell you which slot volatility you should choose. Your choices may depend on how much you are willing to pay and how dedicated you are to the game. You need to know the main differences between each variant and pick the one that suits you best.