Penny Slots
What's better than a great slot?
A great slot that's super cheap!
And playing low-stakes games doesn't mean that you won't be in the running for big prizes. With great ratios on a lot of prices and progressives that are open for penny stakes you can actually play for the biggest money in the slots world relatively cheaply.
The safe gambling advice though is to ignore the cash prizes and just play for fun. And if you want to do that without running up a big bill then penny slots are the way to go.
In this guide, we'll tell you how to find penny slots, how to play them safely and successfully and how to get the best out of your experience with some of our favourite penny slots.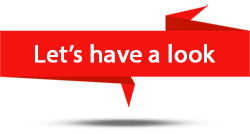 Best Penny Slot Machines
What's a Penny Slot?
Let's define our terms here!
In the UK a penny is 100 th of one pound.
In the US a penny is a cent, 100 th of a dollar, and
In the EU we're going to call it a cent.
But the fact is when we talk about penny slots we're really talking about cheaper slots. So any game that has opening staking from around 10p (in the UK) or 0.1 of a coin on most standard slots.
Most slots offer betting in a range, so you will need to load up the game you're interested in to check out the lowest stakes. Be careful that you're sure you know how the betting levels are set. Some machines use betting levels, others tell you the bet per pay line (games can have dozens of pay lines), and some tell you in terms of coin value and ask you to set the value of the coin.
The amount you are looking for is "total bet" or "bet total", and if you want to stay away from expensive bets then stay away from the Max Bet button, which will set your stakes at the highest level possible.
How to Assess Penny Slots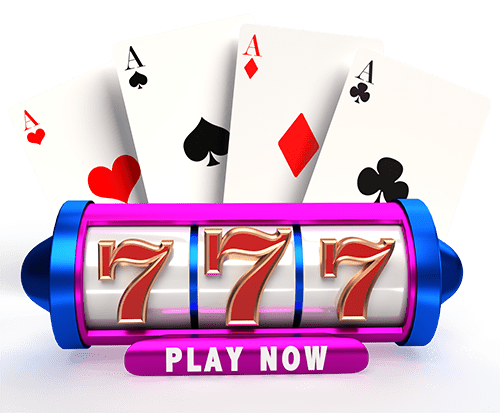 Penny slots should be a good value for money. In theory. However, even if you're spending a tiny amount on each spin you can still rack up a fair old loss if you never win.

So you need to learn how to assess slot game performance.

The truth is that this is very hard to do. The sums that run away inside slot games are trade secrets and no slot company is going to release all their algorithms to the general public.

However, they do give guides to slot performance that you should be able to find either on the machine's themselves (often on the loading screen or in the blurb you see when you choose a slot), in their pay table, or at the developer's website.

Or you can visit a review or affiliate site and check out their assessment of a game.

The facts and figures you are looking for are:
Hit rate, variability, and theoretical return to player.
The hit rate measures how many spins are likely to be needed to score a win. This figure will be written as either a percentage or a single number. Percentages record what percentage of spins should be wins (of any sort), and single figures record how many spins will be needed to hit a win of some sort.
This like all these figures are not to be treated as stone-cold predictions of how your game will go.
Variability is also a measure of win frequency. Sometimes written as volatility variability is a fairly vague measure and it is assigned by the slot maker.

Usually, variability is rated as high, medium, or low.

Highly volatile games are those that pay out larger prizes, but award pay-outs less often. The opposite is true of low variability games.
These ratings are very vague, and some companies have their own scales on which they rate games.
However, it should give you some preparation as to how patient you are likely to have to be if you play this game. Combined with a hit rate it's the best measure we have of how a game will perform in real life.
The theoretical return to the player is probably the most accurate of these measures. This is, to some extent, an audited and governed figure. It is worked out by running simulated spins of a game and measuring the outcomes.
The simulations involve a theoretical player making all the right decisions.
The theoretical return to the player is normally around 95% at the moment. This means that in theory – with players making all the right decisions – a game will return 95% of the money staked on it to the players making the bet.
However, this is just an estimate.
The figure, which is normally written as RTP, is a very long term measure and should not in any way be treated as a prediction of how a single session on a game will go.
RTPs are now available in ranges! This is good news for slot developers who publish as a single figure via reviews but then may alter the RTP at different sites.
We're going to assume that developers want to make their games more attractive and do so by making the RTP higher, but if you're playing a game with a range you need to check what the value is when you're actually playing it.
Live tracking of RTP is available on some sites, which rate games as "hot" or "cold" depending on how their pay-outs relate to these predictions.
RTP always looks good. A figure of 95% is a big one, and players need to understand the truth of this, which is that 95% of all money on all bets over the entire lifespan of a machine are LIKELY to be returned to players. It doesn't mean that 95% of bets are won, for example.
The other way of recording this figure is as house edge. A game with a 95% RTP has a house edge of 5%, and this is the expected profit on a game.
We think that companies don't publish the figure this way around simply because it makes players think of losing and because 5 is a smaller and less impressive figure.
These three figures together give you some assessment of how a slot will perform. None of them are really precise and your best guide is probably your own experience.
The truth is that most wins are dependent on staking and are in a relationship with the size of the bet. This means that the prizes on penny slots and awarded for small stakes are likely to be smaller than if you're staking large amounts of money.
How to Get Penny Slots Bonuses
There are a few specialist penny slots sites. Anything that can be found cheaply has an attraction. However, most players will look for slots are more standard casino sites that offer a huge choice of games.

Most casino sites have hundreds and hundreds of slots. It is not uncommon now to see slot sites with 2,000 games on offer. This makes it very hard to find penny slots.

It's up to slot sites how they list and arrange their games. The best ones will allow players not just to search for titles and developers, but to list games in a number of ways, for example by style or genre, and this should allow you to find cheaper games.

As this is an attractive area of the market you will find some games that are explicitly marketed as "penny" games and these might be found by title.

The truth is that most sites list games only in two broad categories, classic slots and video slots. Classic slots are based on older games, generally have simpler gameplay and are more likely to have three reels than five reels or more. Video slots is really everything else.

Of these two categories, you are more likely to find penny slots in the classic slots section.
Penny Slots that Pay Big: Penny Progressives!
Progressive jackpots are the only games in the slot universe that pay out prizes that aren't directly related to the size of the bet made on the spin.

Progressive prizes though are very closely related to player behaviour.

They work by taking a tiny slice of every bet placed on the game (1% is described as generous in the examples we've seen) and putting it into a prize pool. Because the internet is so massively networked it is now possible for these games to link up almost limitless numbers of games from which to pool this money.

That means that progressives can build up enormous prize funds very quickly.

If you're looking for games that offer life-changing prizes then you need to play progressives. The games that the general public has heard of are likely to be progressives because these games occasionally make news outside of the specialist slots world by awarding mega prizes that break records – 10s of millions of pounds.

You need to be aware of the rules when you play progressives for low stakes though. Some games do award all prizes to all players, but there are progressives that reward players for staking higher by opening the progressive prizes only to players who stake over a certain amount.

However, once you've checked out the pay table and the rules, you may be able to stake tiny amounts in the hope of winning enormous sums of money.

There is also a price to be paid in the form of a slightly lower RTP on most progressive games – you're the one putting money in the prize pot, and that then can't be returned to players in base-game bets.
Some Penny Slots to Try
Book of Dead
To give it its full title, Rich Wilde and the Book of Dead is one of the most popular slots of recent times. It is a massive game and very popular in free spins offers. You can stake from just 0.01p on this game, and still win big prizes.
Necromancer
If you've got 10p/c then you can have a spin on Necromancer, a beautiful looking and playing game themed on magic and mystery and paying out as much as a 300-times stake.
Double Tigers
This Chinese-culture themed game is absolutely beautiful to play, and if you've got 10p you can spin the reels on it.
Penny Fruits
A fruit game with pennies in the name, and sadly, you can't play it for less than 10p, but that's still very good value and this is a fun, friendly, and colourful take on an enduringly popular theme.
Captain Cash
With 0.02 of a coin you can start spinning the reels on Captain Cash, a big progressive game that's old and quite old fashioned, but a great example of what you can get for not very much in the penny slot s world.
If you play at sites that are licensed and legal in your jurisdiction then you should be able to play all of these games safely. Please do some research – at this site for example – and find out how to find such sites where you live.
You can! If you're offered the chance to play them for free with prizes then you might want to make sure you're at a safe site! However, many review sites host free games so you can check them out, and most casino sites allow you to play games on demo mode. You can also cash in free spins offers and might get some penny games in relation to that – however, offers are complex and may not be as free as they first appear, read one of our guides to assessing them.
If you're legally allowed to and you have some cash then you can. You'll need a casino account, which might mean scanning and sending ID documents, and you'll need some money. To transfer money online you'll need a debit or credit card, a bank account that can transfer via the internet, an e-wallet or a prepaid card. These days you can also use your mobile phone bill to cash up accounts at some casinos.