3D Slots
You live in three dimensions baby, so why not play your slots that way too?
Well, actually you live in at least 4 dimensions, including time, the fourth dimension, and sadly you have no escape from that one.
3D slots are a bit simpler than the physics bending concepts that would be needed to deliver what we're dreaming of up there.
They include a number of genres and styles of games, and now they include 3D slots, which are not a science-fiction fantasy but a relatively simple graphical or tech trick.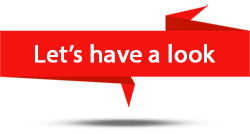 Best 3D Slots
The Way Slots Are Described
Slots come in too many variants to list. We have tried, and it is extremely hard to get a handle on the many styles, genres, and types of slot that there are available on the market today.
However, the way that casino sites divide them – and sometimes they have thousands of games to list – is a good start.
Most slots site will list games in three ways:
By developer which allows players who like, say, NetEnt games to get their hands on the latest released.
By prize size It is common to list progressive jackpot games as a separate category. These games compile small amounts from each bet made on the game into a prize pool and can offer single, massive prizes to players. It is now also possible to list jackpot games with a time limit on their pay-out, usually "must-drop" titles.
And in genres However, genre listings are usually limited to just two styles: classic slots and video slots.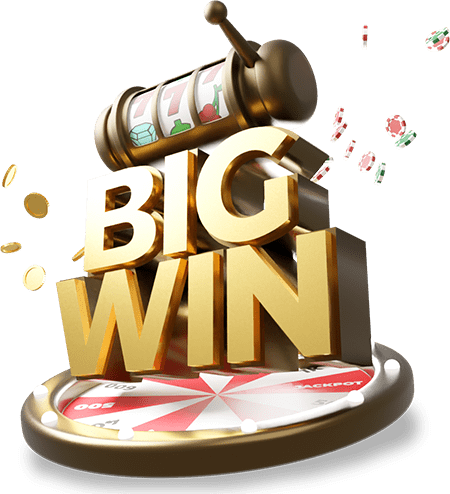 Classic slots are games that are the characteristics of old-style and real-world slot games. They are more likely to have three reels than large numbers of reels. They are more likely to have simple gameplay than complex gameplay with fewer bonus games or other features. They are more likely to have a set of symbols derived from the classic slots lexicon of fruits, card suits, gems, bars, bells and 7s.
Video slots are basically everything else. These games can be anything at all. The symbols might be film stars or magicians or historical characters or dance steps…. The gameplay is likely to include a selection of features, of which the most popular is the free spins round. The game is most likely to be played on what we consider to now be the "standard" slots set-up, which is a 5 by 3 grid of 15 symbols. Video slots usually have more pay lines than classic games.
But none of this is particularly well defined.
And 3D slots can be found in both categories.
We think you are extremely unlikely to find 3D games listed separately as a category at any major casino or slots site.
Finding 3D Slots
So, how do you find 3D slots? Your best bet is probably just to search the site you like, using 3D in the search string. Games that are 3D like to tell players they are.
The other option is to use review sites like ours and articles like these to check out what 3D games are available.
What TO Expect from 3D slots
As with many other descriptors in the slots world, the term 3d is somewhat vague and even slippery.
What does 3D actually mean?
In our world, it means something solid. An object is always 3 dimensional, it has height, width, and depth. All images on flat canvasses, pieces of paper or screens are inherently 2 dimensional. They can have width and height, but they cannot have depth.
So three-dimensional images are always a trick of sorts, an optical illusion.
When the Renaissance masters rediscovered the rules of perspective – most notably, Piero Della Francesca – they found the best way we had at the time to fake that third dimension.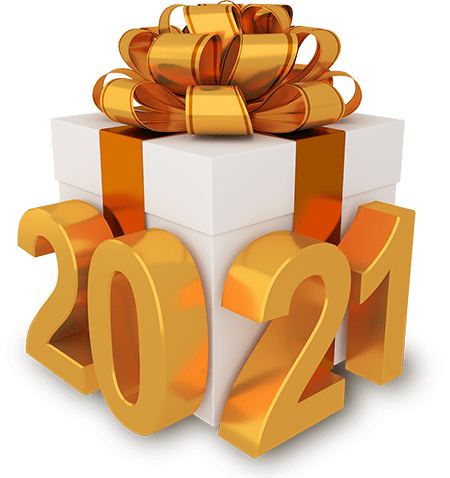 These days a computer can turn your sketch into a 3-d image in seconds because their images are entirely made of mathematics, and nobody does mathematics as well as your computer.
So 3D graphics on a computer are usually more convincing than hand-drawn ones, but they're still a trick.
There is a second way to produce 3D images on a flat screen and that is with some form of an external device.
In the good old days, this was done with colour filters. A 3d image could be created by printing two copies of a picture very close together. We use the fact that we have two eyes to create depth perception. By separating two images so each eye can only see one using colour filters it is possible to create a genuine perception of depth. The brain does most of the work here, combing the images together in order to create a single image.
The same sort of effect still plays a role in the much more sophisticated trickery that VR headsets can now commit on the brain. This effect is much more convincingly 3 dimensional.
Do any of these tricks have an impact in eth slots world?
Not a great deal so far.
We assume someone somewhere is using the sort of cheap 3d glasses that were available in cinemas for a while to play slots.
So far, most virtual reality casino gaming has been based more around the experience of being in a casino than the actual game itself.
Most 3D games are nothing to do with this clever world at all, and simply contain some good, well-designed graphic tricks of the same sort that our Renaissance friends were pulling off back in the 15 th century.
That doesn't mean you shouldn't play and enjoy them, in fact, they're great fun, but if you're expecting VR games then you will be shopping in a relatively small pool.
However, such games do exist.
VR Slots for 3D Slots
Here are 5 of the biggest VR slots. To play these games you'll need quite a lot of kit, including an Oculus headset.
If you've got all that, and you can find a VR casino, you can get your head around – or inside – these games:
Jack and the Beanstalk VR
NetEnt has pioneered VR in the slots world and has so far been focussing on remaking some of its classic games available to players with giant plastic headsets.
Jack and the Beanstalk was always a highly visual game, and this version allows you to walk with Jack on his other-worldly adventures.
Gonzo's Quest VR Slot
This is also from NetEnt and it's also quite an old game (Jack came out in 2016, the original version of this game came out in 2013). It's also highly visual, despite its age, and involves a character journeying through an all-encompassing another world. It's one of the first games to really make a success of the tumbling blocks mechanism and hasn't dated at all.
Starburst VR Slot
Another timeless classic from NetEnt is an enduring classic that is among the top slots in the world – it's been the UK's number one slot for what feels like years.
It's also nicely suited to a VR makeover because it's nice looking and has a World in which the game is played – in this case, the vast, icy darkness of space.
The spacey soundtrack only adds to the immersion experience of this game and it is worth trying out whether you have the headset or not because it's a massive, all-time classic.
Miss Midas VR Slot
No myth is better suited to gambling than the story of King Midas, the king who so craved riches he asked that everything he touched would turn to gold. This did not bring him happiness we have to tell you gamblers! And in fact, brought tragedy to the Midas household as he started to touch the people he loved.
Miss Midas kinda glosses over that part of the story to go for a pretty girl and lots of treasure.
Fair enough. It's a strongly graphical game with a riches theme, so who are we to moan.
Thunderstruck II VR
Thunderstruck II is ancient in slots terms. The game dates back well into the early 2000s, and yet it remains one of Microgaming's biggest hits – and Microgaming are one of the biggest casino and slots companies in the world.
The gameplay and even the graphics of this game have always been relatively simple, so the VR makeover has to do something more to make it worthwhile to switch this title into the next generation of graphics.
The big prizes are the big draw in this game, so if you want to really roll around in virtual piles of cash then this might be the game to strap your headset on for.
Standard 3D Slot Machines
More standard 3D slots simply feature graphical tricks to bring about the appearance of a third dimension. Commonly this will involve a single character who seems to interact with the viewer and move towards the front or back of the screen.
Here are some of the most popular titles at the moment:
Rainbow Riches Pick 'n' Mix
Barcrest's biggest hits are all in the Rainbow Riches family. It's a series of Irish-themed games with big prizes and relatively simple graphics and gameplay. The colours are bright and bold and this version gives you a big pick and mix bag of bonus games to choose from.
Temple of Iris
Eyecon have done a great job on the graphics here, and the use of the endless columns of an Egyptian temple, together with some psychedelic pyramid visuals work really well to produce a 3-d effect that is one of the most convincing on this list.
Ted
The nasty teddy bear is a character and a half. He's far too big to contain in just two dimensions, and in this game from Blueprint, seems to come leering out of the reels at players. Good fun, and possibly less bad taste than the film on which it's based!
Gonzo's Quest Megaways
Tie up one of the biggest slots of all time with the gigantic, world-conquering Megaways engine and you're bound to have a hit on your hand. Gonzo the character – not the real one, who was a disgusting murderous conquistador – has always been there in 3D and with a 2020 makeover, he looks even more lifelike.
Dark King Forbidden Riches
And One King to rule them all Stand by your runes as this game takes us to some fantasy world of darkness, death and despair, looking very Lord of the Ringsish as it does so. It's a great example of a classic NetEnt slot and the 3d effects are really well done. One of the best releases of its time in late 2020.
3D slots can be played for free in a number of ways. The first is via a 3d slots free spins offer. You'll need to read all the small print on that though. You can play completely for free – but without any chance of winning – by using review sites or designers' websites. And finally, check out a review site, many of them will let you spin, not to win, after you verify your age.
There is no reason why not! Well, there might be several reasons why not, but if you are legally allowed to play them and you have the money and a means to get it to a casino site then you can. Set-up an e-wallet account at a site like PayPal, scan your driving licence ready to prove your age and you're ready to go.
All slots are governed by one thing – chance! Forget skill, forget technique, forget timing and cross your fingers and put your lucky pants on (other lucky gestures and items of clothing are available). All you can do is take a chance and try to do it safely – please never pay for advice on how to win at slots, there is no secret.